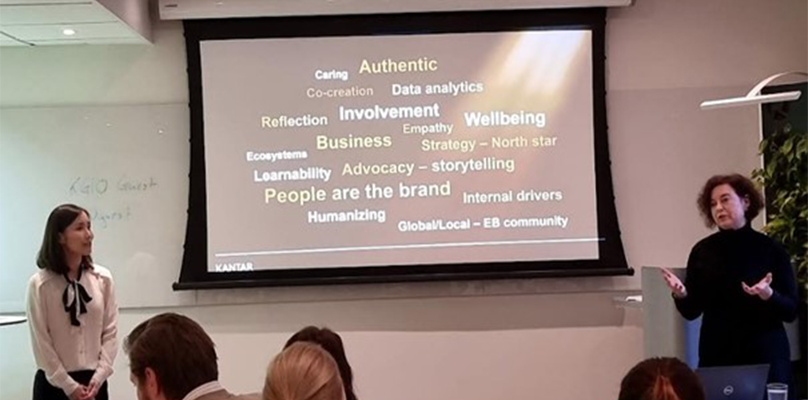 På dagens seminarium "Jakten på kompetens är global -" presenterade Katarina Önell och Kotomi Ogi från Kantar, data från World Employer Branding Day som ägde rum under oktober i Portugal 2022.
Varumärket är så viktigt för ett företag idag att det inte längre enbart kan ägas av Marknad. Det bör samägas även med HR och Kommunikation.
Fler och fler letar efter ett syfte när de söker ny arbetsgivare och vill arbeta för ett företag som gör skillnad på riktigt. Det handlar om att vara äkta, att faktiskt leva upp till det man säger. En medarbetare som börjar på fel premisser stannar inte länge på sin plats så autencitet är viktigt.
Därtill går vi från att prata KPI:er till att prata beteenden. Hälsa blir viktigt och att faktiskt bry sig om på riktigt.
Employer branding kan sammanfattas i följande fem punkter:
Attention value. 1. Art wins the attraction.
Intrigue value. 2. Messaging wins the Click.
Investment value. 3. Content wins the Apply.
EVP/EVX Value. 4. Alignment (EVX) wins the Hire.
Authenticity value. 5. Experience (lived) wins the Retention.
All together, that is an Employer Brand